WELCOME EDUCATORS & PARENTS
This site provides exciting, engaging media-rich learning opportunities for educators, parents, and caregivers of children. From detailed lesson plans to simple, everyday activities, you will find everything you need to help your children succeed.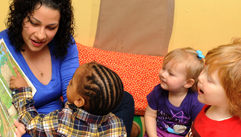 Explore the MA Early Learning Curriculum for children 3—5 or fun, low-cost activities for children birth—3. Watch video-based trainings to help you use best practices in your setting.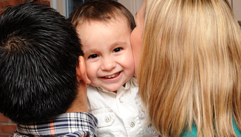 Make each day a learning adventure for your child with these quick and easy ideas, useful tips, and practical, how-to parenting videos.