Math in the Bath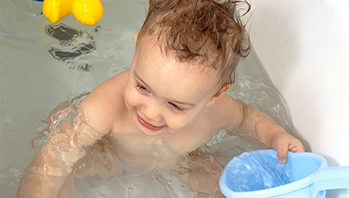 Once your baby can sit up, bathtime becomes a great time to play and learn.
Give your baby empty containers of different sizes and help her fill them with water, then pour them out. Point out what happens when the water is poured out: The cup was full of water. Now it is empty!
You can also help your older baby pour water from one container into another.
Talk about which container is bigger and which is smaller.
Can she predict what will happen if a container gets too full?