Talk and Go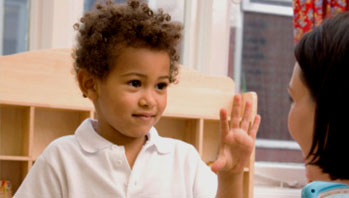 New places and activities can sometimes make your toddler feel anxious, or she may have trouble with transitioning from the house to the destination. Yet it's important for her to go to new places like stores, outdoor markets, playgrounds, libraries, museums, and farms.
Help to prepare your toddler for a new experience by:
talking about what will happen
reading a book about the place where you are going
practicing what she will do when she arrives at the new place
While on your outing, talk about the people, the place, and the sights and sounds. Afterwards, talk about all the new things you saw, heard, and did.
Help your toddler retell the experience to a friend or family member. Encourage her to add more details each time you retell the story together.