What Happens If . . .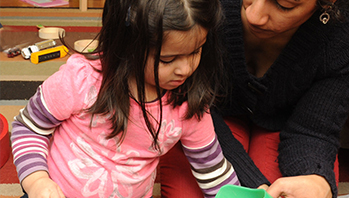 Young children are natural scientists who love to explore things around them. Rough sand, wet water, moist soil, and cold snow offer your toddler many different textures to explore.
You can offer your toddler-scientist lots of opportunities to explore indoors or outdoors with just a few pans or buckets. She can:
test whether objects float or sink in water
bring snow indoors to watch it melt
pour and fill other containers with sand or dirt
and lots more!
Help keep her exploration going by asking questions that begin with:
I wonder what would happen if.…
What do you think will happen when....